Hi, welcome to BakuganWiki! Thanks for your edit to the Stug page.
Please leave a message on my talk page if I can help with anything! -- Scarecroe (Talk) 22:11, July 1, 2009
Please be careful
Some of your edits have been creating a lot of work. I know you that you edit is good faith, please review your edits. And please don't just place a link at the bottom of the page, at least make it a ref or something. Thanks, Abce2|Aww nuts!Wribbit! 16:11, 4 August 2009 (UTC)
...
No offense, but some of your comments are mean. Like... "I got mine a week ago." on Recgameboys blog. I suggest you stop posting what Bakugan you got as comments. You should make a blog about it or something.
Pokemon Sprites
Hey, I've also edited pokemon sprites, see 'em on my User page! DarkusAlpha (talk) 17:59, August 30, 2010 (UTC)
Friends! DarkusAlpha (talk) 18:04, August 30, 2010 (UTC)
Trade Code
I actually only have a Subterra Dharak to trade, but I can't even use that code, so sorry. DarkusMaster 22:10, October 5, 2010 (UTC)
ok
Did you E mail me the code?
PokemasterLink<span style="color:red;">Leave me be or</span> Ninten shall blast you with PK Techno!
Ben 10 Ultimate Alien Idea
Here's my idea of Ben 10 Ultimate Alien and Ben's team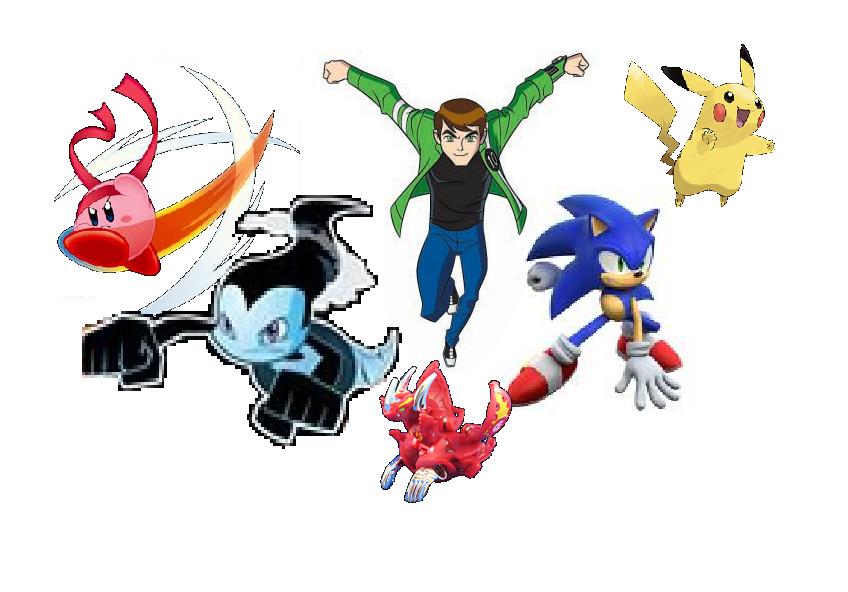 and my Idea of a Police Force