MauvePerception's Talk Page

Hello, new user. Welcome to Bakugan Wiki! I am Winxrainbowix, but call me Winx for short. This is just a warm greeting to new users. I am an Administrator here. If you have any questions, leave the message on my talk and I'll get right to it as soon as possible. I'm going to teach you the basics of this Wiki.
Editing (Articles)
Editing with proper grammar and no personal opinions. And everything you are writing must be appropriate. (No cussing, etc.) Always put correct or accurate information.
User Pages
You already have a set user page, no need to make an article for it. You can edit your page the way you want, but it must be appropriate. (No cussing, etc.) You can only edit others user pages under their permission.
Talk Pages
Don't edit your talk page unless you want to get rid of things you don't want. You ARE NOT allowed to remove Admins or 'Crats warnings. When someone post something on your talk, post it back on theirs. And before you publish it, press the signature button. So the person will know who left the message.
Blogs

Blogs are meant to share information. Blogs that are random will be deleted by an Admin or a Crat. Random blogs do not belong here. They go to RTW. You can post random things there.
Any more questions? Leave it on my talk. Oh! I would like you do look at our polices. Hope you have a great time here! Bye! –Winx.
HI whant to be friends? Whats youre favorite bakugan mine is shadow leonidas
Darkusgal231
21:03, November 11, 2011 (UTC)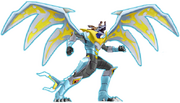 You know what?
You are so lucky that I am feeling generous. If I EVER see you yell at someone again for how many edits they have, I will KB you and let it stand until someone else undoes it. Do I make myself clear?
The Demonis Generation 18:33, November 20, 2011 (UTC)
OK, it's clear. I thought that chat was a free zone, as in if I was kickbanned, I was forced to leave. Horridian and you told me to "GET OUT". MauvePerception - clusterTALKclusterBLOGcluster 18:36, November 20, 2011 (UTC)
Hi Mauve. It's OK if you were talking about me. I didn't notice. And plus, it was over edits. No biggie. Now, if that were about my autism, it would be a different story! But anyway, I'm not mad.
Princesseevee83 (talk) 18:41, November 20, 2011 (UTC)Princesseevee83Princesseevee83 (talk) 18:41, November 20, 2011 (UTC)
Sorry from Niktext
Hello i am very sorry that i annoyed u and i wish to change and return on the chat! Watever i did that angered u i am very sorry and i promise i will never annoy u again im am once again sorry. Niktext (talk) 16:48, November 22, 2011 (UTC)
Please don't answer the messages on Airzel's talk page it is HIS talk page. Thanks Save your heart and give it to someone worth dying for don't give it away 20:46, November 22, 2011 (UTC)
Gallery Entry
Hey Mauve, thanks for the entry. Good luck! :)  Kelly  Logbook  Contribs   
Hai.I'm Half Dragonoid and Half Human... 16:02, December 11, 2011 (UTC)