Hello, and welcome to the Bakugan Wiki, Drago's buddy! I am Bendo14, Bakugan Wiki's Head Editing Administrator. Just call me Bendo, B14, anything you find appropriate. Anyway, there is a lot to do here, and lots to learn, but I'll try to help make your experience here fun. To get you started, I'd like to give you the basic run-down of how we roll here. Please take the time to read this and the policies. I promise, it will help you become successful here.
Talk Pages
Only edit your own talk page to add "rules", or remove messages that are rude, insulting, or spam. You may not remove warnings from an Administrator or Bureaucrat. Doing so will most likely earn you a one month block.
Leave your response on the talk page of the one who contacted you. You will most likely find a link to their talk page in their signature.
When leaving a message, sign with ~~~~, or simply just leave your username. If you don't, it'll be VERY hard for someone to figure out who left the message.
User Pages
Absolutely NEVER edit someone else's user page, unless they give you permission to do so.
Your User Page is the only place you can add fan-art, non-Bakugan related pictures, or videos. Be creative with it. Add templates, pictures, info, anything you want to spruce it up. Just make sure you don't add a list of people you dislike on the wiki.
Administrators can remove information from your page if they find it inappropriate.
Articles
Articles are the real deal. You MUST use proper grammar on them, or you will get blocked for not doing so.
ABSOLUTELY NEVER VANDALIZE. Vandalism will earn you a 3 day block or longer.
Feel free to add any info as long as it isn't speculation, fan opinions, or fan art.
Do not add pages that are fan-fic, random, not Bakugan-related, etc. They will be deleted, and you will receive a warning. If you do want to add a page like that, go to the

Fanon Wiki

or the

Fan Fiction Wiki

, as long as it's Bakugan related in general.
Blogs
Blogs are used to share new Bakugan information. Blogs that do not fit that subject will be deleted or be closed. Only Administrators and Bureaucrats can edit other people's blogs.
Random blogs are NOT allowed here. If you want to make a random blog, go to the

Random Talk Wiki

. There, you can post anything random, though a few rules still apply.
Please don't comment on blogs that haven't been commented on for at least two weeks. That can result in a 1-3 day block.
If you still do not understand something, or need further explanation, take a look at the policies to clear things up. And if after that you still don't understand, ask me or any of the other Administrators personally on the Chat or our talk pages.
Thank you for your time.
-

Bendo

(

talk

/

blog

)

Whassup! This is Drago's buddy talking, and I got a question for YOU! Ya wanna custom bakugan? You do? GREAT! Well, there's 3 steps: 1.Tell me how many you want. 2. Go to Mr. subterra's talk page and tell him the attribute, name, and description. 3.Wait for Skyress's B.F.F. to create it! It's that easy!
Warning
Stop making useless contributions and adding duplicates of images. This is your first warning. --DQ13 ~ Let's get dangerous! 21:29, September 22, 2011 (UTC)
Warning 2
For random blogs. You may want to look at our policies again. The link is in that welcome message above. Noraku no Hana. 20:07, September 30, 2011 (UTC)
Warning 3
You really should pay attention to the policies. Since you have refused to do so, and continue to violate policies with random blogs and revealing personal information, I have no choice but to block you. Next time, use RTW to post your blogs.
BUST HIS HEAD!!! 16:35, October 15, 2011 (UTC)
Heads Up
Dude, you may want to take your address off of the info above your profile. Internet safety, and it violates our Privacy Policy. Also, limit your full name to just your first name. First warning.
Warning
It's okay, it was just sorta pointless :/ --DQ13 ~ Did we change the world, or did the world change us? 20:38, December 5, 2011 (UTC)
Re:Meta
The one I submitted, for the contest? I created that, why?

You've crossed the line! Now the <span style="color:#EE4000; text-shadow:#C76114 0 4px 4px;">fire consumes you!

21:17, December 5, 2011 (UTC)
thanks(pyrus defender11)
Hey, Mr. pyrus!Mr. subterra (talk) 14:04, January 2, 2012 (UTC)Mr. subterraMr. subterra (talk) 14:04, January 2, 2012 (UTC)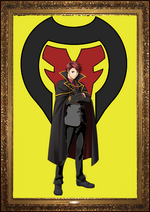 The Demonis Generation
You now have one count on spam. Thank you for the cooperation.

AOH (Talk · Blog)
Warning
Warning for adding LQ images to pages.
- Bendo -

Like the phoenix, I have

risen from the ashes.

17:50, January 16, 2012 (UTC)
...mind telling me what the heck you're talking about?
I understand that you weren't directing it at me, but most of the Admins don't like you. How many Namekians does it take to screw in a lightbulb? 19:48, April 12, 2012 (UTC)
I can tell and I could always check the history. How many Namekians does it take to screw in a lightbulb? 19:50, April 12, 2012 (UTC)
Also, I'm NOT an Admin. And I never was either. How many Namekians does it take to screw in a lightbulb? 20:02, April 12, 2012 (UTC)
Try coming back on the chat. A2 kicked you by accident. Space? Space! SPAAAAAAAAAAAAAAAAAAAAAACE!!! 23:13, June 18, 2012 (UTC)
Reply
There's a difference between a kick and a ban. Abce2|Talk "Other" 16:16, July 30, 2012 (UTC)
FYI
just in case you have a faulty memory or something, I still don't care what awfully named Dragonoid evolution or whatever it may be that you come up with. To keep it clean, I don't have a care in the world to give for your god mod creations. So kindly keep your mindless updates off of my talk page, because honestly, I don't care whatever you make, and I care even less when you keep shoving it down my throat. Just keep your business where it stays and we're good.
- Bendo -

No serenity

within agony.

21:17, September 17, 2012 (UTC)
Isn't he also breaking spam policies? PLEASE, DB, PLEASE just keep your fanon annoyingness away from here. Nobody ... ok, I won't make a generalization, ALMOST nobody cares or has ever cared about your god-modish Dragos, and ... nobody ... probably ... will. So yeah. Have fun with that.

Behold,

the grand

Demonis Sanjushi!

21:25, September 17, 2012 (UTC)
LOLOLOLOLOLOLOLOLOL That is all.

In the heart of the blind

something you'll never find

is a vision of light.

21:41, September 17, 2012 (UTC)
Why don't I end it here and say this: Drago's buddy, we don't appreciate your attempts to make us like your fan characters/evolutions. Other people may, but we don't. Anyone else who attempts to respond to this matter will receive a warning. Also, Rayne, you have a warning. --DQ13 ~ Let the whole world come see you and know how beautiful you are. 21:45, September 17, 2012 (UTC)
OH NO, IT'S QUEENIE! EVERYBODY RUN!

Behold,

the grand

Demonis Sanjushi!

21:46, September 17, 2012 (UTC)