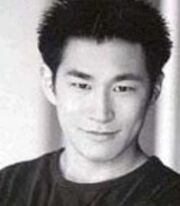 Tim Hamaguchi is a Canadian Voice actor who voiced Ryo in Bakugan Battle Brawlers. However, he only voiced him for one episode - episode 4.
Other Notable Roles
TV Series
Slider (Cyberchase)
Mahad (Skyland)
Igneous (Spider Riders)
Pegasus Seiya (Knights of the Zodiac)
 Live-Action
Taka (The Day After Tomorrow)
Ad blocker interference detected!
Wikia is a free-to-use site that makes money from advertising. We have a modified experience for viewers using ad blockers

Wikia is not accessible if you've made further modifications. Remove the custom ad blocker rule(s) and the page will load as expected.