Mystic Chancer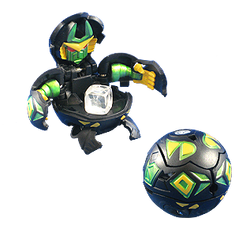 Mystic Chancer is a ninja-like Super Assault Bakugan that has a square G-Power Die.
Information
Description
Mystic Chancer is a dice throwing Bakugan. It uses a quarterstaff to thwart enemy attacks. A three-pronged tail helps it battle two attackers at the same time. Metal shields protect its chest and legs from harm.
Game
It was released in May/June alongside Raptorix, Splight, Merlix, and Glotronoid. Its Ventus version has 850/750/500/450/400/300 Gs and its Haos version has 500/600/650/700/750 Gs. It has also been released in Subterra, Pyrus and Darkus.
Trivia
Ad blocker interference detected!
Wikia is a free-to-use site that makes money from advertising. We have a modified experience for viewers using ad blockers

Wikia is not accessible if you've made further modifications. Remove the custom ad blocker rule(s) and the page will load as expected.