Bakugan Battle Brawlers
These are the 6 good brawlers in Bakugan: Gundalian Invaders.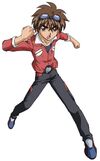 Dan Kuso - Leader of the Bakugan Battle Brawlers. He teams up with old teammates Shun and Marucho, new friend Jake, Neathian princess Fabia, and Disguised Gundalian Ren. Partners with Drago (Blitz Dragonoid)
Shun Kazami - He and Marucho move to Dan's new city, to team up and save Neathia from the clutches of the Twelve Orders. Partners with Hawktor.
Marucho Marukura - He and Shun move to Dan's new city, to team up and save Neathia. Partners with Akwimos.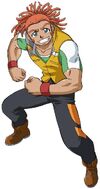 Jake Vallory - A boy who lives in Dan's new city, who joins forces to defeat the Gundalian Invaders. Partners with Coredem.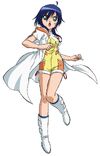 Fabia - Princess of Neathia, who joins with Dan and the others to save Neathia. Partners with Aranaut.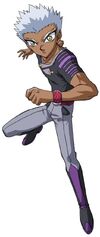 Ren Krawler - A disguised Gundalian, who teams up with the Brawlers to spy for Emperor Barodius. Partners with Linehalt.
Twelve Orders
Ad blocker interference detected!
Wikia is a free-to-use site that makes money from advertising. We have a modified experience for viewers using ad blockers

Wikia is not accessible if you've made further modifications. Remove the custom ad blocker rule(s) and the page will load as expected.