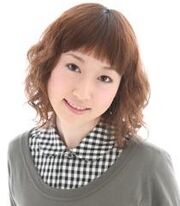 Hiromi Igarashi (born December 13, 1986) is a Japanese voice actress who voiced Lewin Pam in Bakugan: Gundalian Invaders.
Other Notable Roles
Masaru (Dream Eater Merry)
Roll (Tatsunoko VS. Capcom: Ultimate All-Stars)
Mariabell (Fire Emblem: Kakusei)
Alex (Jewelpet)
West (Yu-Gi-Oh! 5D's)
Iina (Haitai Nanafa)
Orion (Amnesia)
Ad blocker interference detected!
Wikia is a free-to-use site that makes money from advertising. We have a modified experience for viewers using ad blockers

Wikia is not accessible if you've made further modifications. Remove the custom ad blocker rule(s) and the page will load as expected.