Envaporator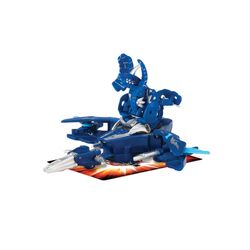 Envaporator is a Bakugan Mobile Assault.
Information
Description
Game
It was released in Poland during Wave 5 of Gundalian Invaders. A Haos Envaporator has 250 Gs, Ventus Envaporator has 270 Gs.
Trivia
Its name resembles evaporate, which is the changing of a liquid or solid into a vapor form. This leads to the belief that this BMA's main attribute is Aquos.
It was only released in Poland as part of Toy R Us' grand opening there along with Demolitor.
Ad blocker interference detected!
Wikia is a free-to-use site that makes money from advertising. We have a modified experience for viewers using ad blockers

Wikia is not accessible if you've made further modifications. Remove the custom ad blocker rule(s) and the page will load as expected.